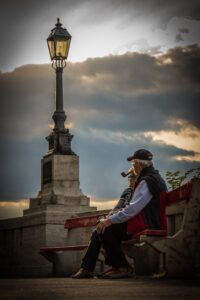 Being a retiree has many benefits. One of them is that you can travel during times when most people are either in school or at the office.
Often known as "shoulder season," this time of year is perfect to take that big trip you've been putting off. It's also a nice time to find discounted rates on hotels, transportation, and other trip costs.
Coupled with a cost of living adjustment, these discounted rates can help seniors make their travel escape in the most affordable manner possible. Another way to plan for travel during shoulder season is to calculate benefits in relation to travel costs while minimizing unnecessary expenses.
This method puts you ahead, so you have more than you need on a trip just in case you decide to splurge or expand your outing however you see fit. You can also use the leftover money to cover costs like travel insurance, to provide extra protection (and peace of mind) during your adventure.
At NORA, we work hard to make sure seniors get the full value of their Social Security benefits so they can live, relax, and and even take a well deserved vacation. They earned it after years of hard work. If you'd like to help us on the journey to give seniors what they deserve – sign our petition calling on Congress pass The COLA Act of 2021 and reimburse retirees $10,970 to make up for the years when there was no COLA. Please also follow us on Facebook and Twitter for future news on COLAs and more.